The Work Series
Created by
"When I was a boy and would see scary things in the news, my mother always said, 
'

Look for the helpers. You will always find people who are helping.'
"
– Mr. Fred Rogers
In any kind of crisis, when you look for the helpers,
you will always find social workers.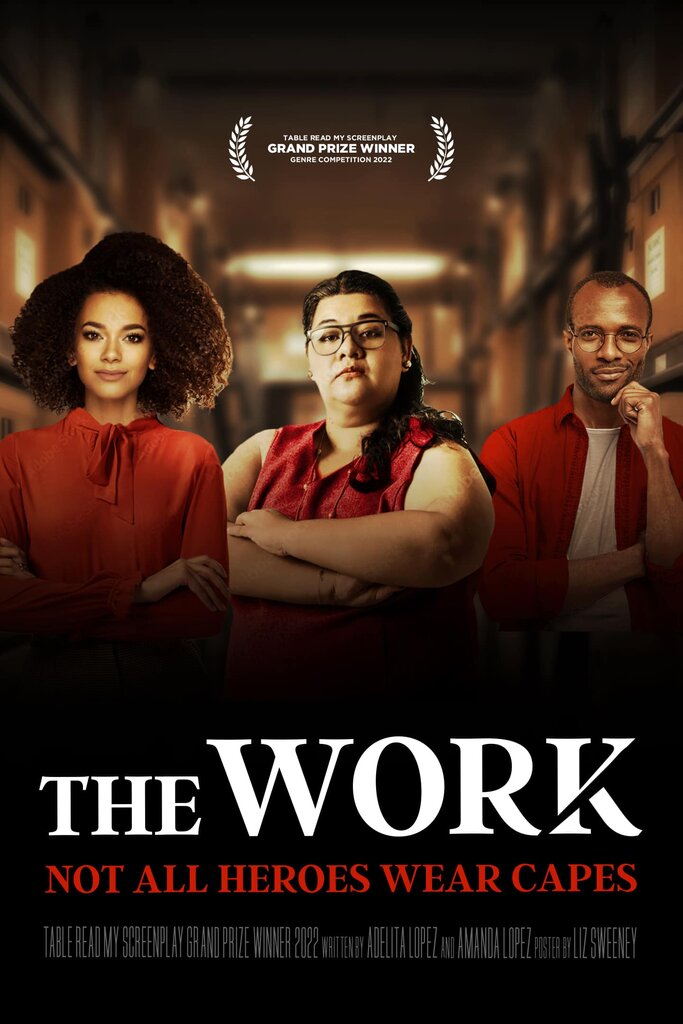 The Pilot
A brand new Dartmouth grad and East Coast girl, Summer Evans has more than culture shock in store for her when she moves with her fiance to his hometown of Broken Arrow, Oklahoma. Her first day on her first real job is a baptism by fire as she learns what it takes to work in the Department of Human Services. When the cops, firefighters and doctors have all gone home, the real work has just begun for the unsung heroes in social work.
Guided by trainer Pearl Stillwater, the most experienced (and crustiest) social worker in the department, and their cubicle mate, the handsome but infuriating Darius Macallan, Summer must navigate a shockingly steep learning curve. Summer expected her first day of training as a social worker to be a boring day in a classroom. She did not expect to change nasty diapers, search a possible drug den or stay up all night with a three year-old. And, she most definitely did not expect to be dodging bullets!
When 3 year old BayLee Brady is found wandering alone outside her brother Hunter's elementary school, sipping from a beer bottle, Pearl and Summer answer the call. They investigate the kids' house across the street with Officer Franco Santana, waking up their mother Brandy and her drug dealer boyfriend, Vince – who flees with a duffel bag of drugs. Officer Santana pursues and Vince opens fire. Santana takes two bullets and the area is soon swarming with cops and helicopters. Hunter dashes into the street to save his mom and gets hit by a car! It's Summer's first day, and all this before lunch?!? Can she really handle this job? 
Summer soon discovers that fighting for kids and families in crisis is both the reward and heartbreak of doing "the work." 
The Series
Veteran Department of Human Services Investigator, Pearl Stillwater and Trainee Summer Evans are an odd couple kind of team. As they investigate new cases each week, their initial prickly friction will evolve into mutual respect and an unlikely friendship while the show unravels the complexities of "the system." Investigators, case managers, advocates, police, judges, lawyers and more, all impact a case and its outcome, attempting to answer the impossibly difficult question: "What is best for this individual?"
With over 400,000 children currently living in foster care and millions of reports of trafficking, elder abuse or neglect being investigated at any given moment, there will always be new stories to tell and The Work is here to tell them. It's never glamorous and often thankless, but it's not all about neglect and tragedy. Social work is also filled with heartwarming stories of hope, survival, resilience and triumph. Our heroes fight for justice and a better life for all their clients.
Inspired by Lita's sister/co-creator Amanda Lopez's real life experiences as a young social worker, The Work shines the spotlight on social workers for the first time, giving them long overdue credit for the lives they save every day, shoulder to shoulder with their fellow first responders. 
Focused on diversity and inclusivity, the Lopez sisters are proud to feature feisty female leads in the tradition of CAGNEY & LACEY in a LAW & ORDER: SVU meets 911: LONE STAR environment. 
The Work pilot script is currently ranked in the
TOP 3% of all projects on Coverfly.com
Contact Leslie Ford at Jackson Entertainment Management to request pilot script, pitch deck or treatment.